Regents Park Chiropractic Clinic : Healthy + Happy Chiropractic
Delivering quality chiropractic care to the Browns Plains, QLD community since 2007
Our Vision
Our vision at Healthy + Happy Chiropractic, as the Headquarters of Lifetime Family Wellness, is to help all people, young and old, reap the many health benefits that come from having an Optimal Spine through natural drug free corrective chiropractic care.
Staying true to our vision, becoming the epicenter for optimal health and healing in Logan City, in addition to clinical excellence, Healthy + Happy Chiropractic is as much a teaching institution as it is a healing centre. We are deeply passionate about transforming the lives and health of our patient members and are committed to the delivery of exceptional care and service. Driven by the referral happy, successful and healthy patient member cases, our centre is growing at an exciting pace as we continue to help individuals and families live the life they desire and deserve.
Our Goal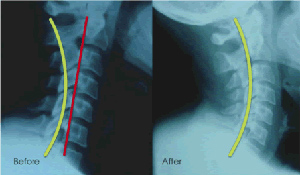 Our goal as a chiropractor in Regents Park is to help everyone feel 100% happy, healthy and pain free. In our practice our focus is on maximizing the ability of the body's natural ability to heal and regenerate. In order to achieve this our chiropractor is focused on removing any interference on the nervous system (the red line) and optimizing the ability of the nervous system through a stress free spine (the yellow line).
Our Services
At Healthy + Happy Chiropractic we take great pride in providing the finest chiropractic care to our patients. Below is a sampling of the different chiropractic services we offer in our office.
Chiropractic Care
Corrective Exercises
Nutritional Consulting
Lifestyle Advice
Spinal and Postural Screenings
Half Hour to Health Information Workshops
Digital X-rays and more…
The staff at Healthy + Happy Chiropractic are truly customer service focused and eager to help anyway possible to ensure your experience in our office is warm, friendly and professional. Come by our Regents Park chiropractic clinic and say hello today!
---
Providing Browns Plains, Greenbank, Parkinson, Calamvale and Algester with the finest chiropractic care since 2007.