Chiropractors in Regents Park | What To Expect
Welcome to Healthy + Happy Chiropractic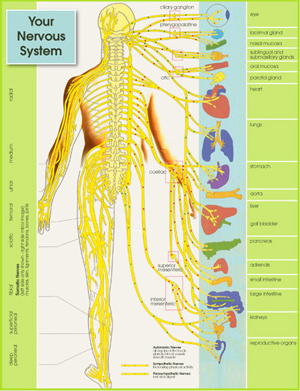 On your first visit our friendly staff will welcome you to our clinic. Sometimes it can get a little lively – depending on how many children we have at the time. You will complete our health history form (if not completed before arrival). This helps us better understand your health concerns, as well as events and experiences in your life that may have led to this point. As this may take a little time, it is important to arrive up to 10 minutes prior to your new appointment.
While Regents Park chiropractor, Dr Theo is reviewing your health history, he likes you to watch a short video. The video explains 'Subluxation' – the description, cause and treatment; touches on the history and dispels the myths of Chiropractic, converting the most devout of skeptics.
Dr Theo will then complete a comprehensive, postural assessment, strength and structure tests and spinal X-rays on site if indicated (bulk billed). We provide gowns for your first visit examination; however, we normally work through light comfortable clothing for follow-up visits. If you have any previous X-rays or imaging bring them to your appointment, as these may be of value to Dr Theo.
Dr Theo will present you with the results and clinical findings found during your examination and if we believe we can help then care typically begins ON THE SAME DAY. Please allow up to 45 minutes for this consult.
---
Your Second Visit
On your second visit, Dr Theo will ask about your body's response from your first adjustment and will answer all your questions. He will tell you what we can do to help, how long it may take and how much it will cost. Our practice enjoys high levels of patient satisfaction because we explain everything in advance. You should allow 10 minutes for your second visit.
Whether you're looking for relief care to get you back on your feet, corrective care to get to the underlying cause of the problem, or wellness care to help you and your family be the best you can be, the choice is yours!
---
Regular Visits
After the investment of time needed on the first and second visits, many patients become concerned that every visit will be of equal length. In a word: no. A typical office visit may require just two to three minutes. But don't think the brevity of a regular visit lessens its value! With the groundwork laid, Dr Theo can quickly adjust you and get you on your way to enjoying a healthier spine and a less physically stressed day.
On a regular adjustment visit you will be warmly greeted by one of our lovely Chiropractic Assistants who will register your name and then you can proceed down to the Chiropractor. Once in the adjusting area, if there are other patients waiting please take a seat and read some educational information or a magazine (or play with Mr Potato Head).
You will notice there are two adjusting tables in this area. When a table becomes available, Dr Theo will call you up; lie down and relax while you wait for your adjustment.
Following the adjustment we ask that you grab a cup of water. The majority of our patients choose our membership. If you choose this option you will not be required to do anything else. If you choose to pay at each visit, the Chiropractic Assistant will organise your payment and provide you with your receipt.
For your adjustment to have the best effect on your spine, we ask that you go for at least a 2 minute walk BEFORE getting into your car. Like a regular workout at the gym, each visit builds on the ones before. Miss a visit and you can lose the momentum necessary to make the needed changes.
We recognize your time is valuable so we do everything possible to run on time and minimize the impact on your busy life. Ready to get started with chiropractic care? Give our Regents Park chiropractic office a call today!
---
Providing Browns Plains, Greenbank, Parkinson, Calamvale and Algester with the finest chiropractic care since 2007.