Healthy + Happy Chiropractic | Our Services
Chiropractic Care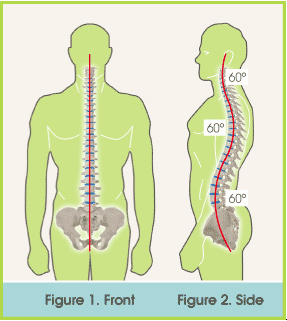 Chiropractic in the modern world focuses on the correction of vertebral subluxation and ultimately the Lifetime Family Wellness by maintaining spinal correction. Chiropractors do not treat symptoms or disease. Instead, chiropractors focus on the restoration of normal body function – the body heals itself.
Adjustments by chiropractors remove the interference to the nervous system, the master controller of every function of your body. If the interference is removed, the body can then heal and maintain itself from the inside out. The interference to the nervous system by misaligned spinal vertebrae is called SUBLUXATION. Our job, as chiropractors, is to detect and correct VERTEBRAL subluxation.
At Healthy + Happy Chiropractic, we provide advanced spinal correction utilising state of the art chiropractic techniques. Never in the history of chiropractic have we been able to provide the level of help and expertise that now exists. These newer correction methods are even safer, more comfortable, more researched and more effective than ever before.
---
Corrective Exercises
We teach our patients specific spinal exercises, together with home traction techniques to help strengthen and correct each person's unique problem. These exercises can be performed in the comfort of your own home and together with the in-office traction, can improve the effectiveness of your spinal correction by as much as 40%. In addition to skeletal misalignment, muscles and connective tissues can be out of place or strained by improper alignment and use. The prescribed exercises can help your body stay in balance and in health.
---
Digital X-rays
"To see is to know, not to see is to guess!" This statement is so true when speaking of people's health and the state of their spines. In our office, X-ray is a critical diagnostic tool, as well as the key to objective progress review. Aware of the dangers of radiation over-exposure, we have taken steps to ensure we have the lowest radiation dosage possible. We do this with extra filtration on the machine and on the patient's body, maximum possible distance between the patient and the X-ray machine, and by using the latest digital X-ray film/screen combination available in Australia. This combination of elements results in a greatly reduced radiation dosage to our patients – therefore safer X-rays.
---
Lifestyle Advice
We often find it helpful to "coach" our patients on certain activities they should avoid or do differently to avoid aggravating their particular health challenge. Our goal is to help every patient achieve a fulfilling and happy lifestyle full of the activities they enjoy most. We recognize that each our patient is a whole person, and help them reach true health and wellness is a collaborate effort between our professionals and our patients.
---
Nutritional Consulting
We provide specific recommendations on nutritional supplements and healthy food choices to enhance our patients' return to optimal health. Do you know which supplements and vitamins are good for you? Dr. Theo Blöte can provide a structured nutritional program based on your individual needs.
---
Spinal and Postural Screenings
Posture and spinal screenings can reveal important health information – Your Posture is the Window to your Spine! A simple posture check can unlock the door to improved health and well-being. Contact us today to arrange a screening for yourself or at your workplace!
---
Half Hour to Health Information Workshops
Dr. Theo believes that when people are armed with information about their body, they get better quicker and are more likely to reach their individual health potential. Every week Dr Theo holds half hour information talks, giving patients and their guests insights into his knowledge and passion about the philosophy, art and science that is chiropractic.
Dr Theo is frequently asked to speak at clubs, events or places of employment, often followed by a Spinal Screening when time allows. Contact Healthy + Happy Chiropractic to book in for the next information talk (check the new patient centre to arrange your free booking online) or to check for spaces on Dr Theo's public speaking schedule.
---
Providing Browns Plains, Greenbank, Parkinson, Calamvale and Algester with the finest chiropractic care since 2007.